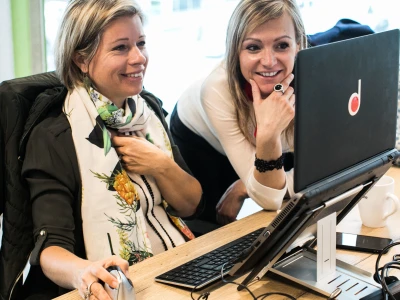 De kans om het verschil te maken
Elk lid van het supportteam maakt een verschil, of je nu in Finance, Legal, Sales, HR, IT, Marketing of Interne Communicatie werkt. Er zijn eindeloos veel mogelijkheden!
Of we nu aan de receptie zitten, het wagenpark, de gebouwen, of de agenda's van onze partners beheren, we komen in contact met iedereen in het bedrijf.
Het supportteam is onmisbaar (in meer dan één opzicht).
We dragen dan ook bij aan het succes van delaware projecten – vanuit een interne positie.