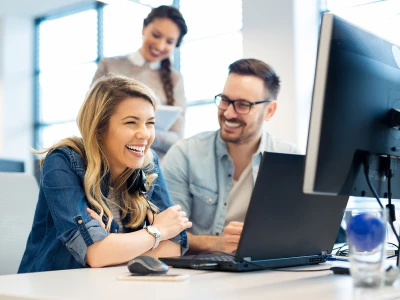 Boost je klanttevredenheid met OpenText Exstream
Bij delaware staan we klaar om jouw klanttevredenheid naar een hoger niveau te tillen met OpenText Exstream. Zo stellen we jou in staat om je documentgeneratie en klantcommunicatie te automatiseren. Of je nu in de particuliere of publieke sector werkt, we helpen je met het optimaliseren van je operationele processen zodat je jouw klant een boeiende communicatie-ervaring kunt bieden. En dat op de meest efficiënte manier.
Welke software stelt je in staat om hoogwaardige en gepersonaliseerde documenten te produceren op grote schaal? En hoe verhoog je de efficiëntie van je output management terwijl je je corporate identity trouw blijft? Documentgeneratie maakt onlosmakelijk deel uit van je businessprocessen. Met een slim en centraal customer communication management (CCM) systeem tillen we je customer experience naar een hoger niveau.