A strong support team
Despite being scattered across different departments and locations, the delaware support team is a close-knit community of more than 100 people. We provide delaware with locally-based support in an international context. We are a high-impact team and act as a sparring partner of the business.
Behind the scenes but not to be underestimated
Not only do we enable the work that our business units do, our suggestions and initiatives to improve delaware's way of working are highly valued as well. As the delaware business landscape continues to grow, so does our support team.

Human Resource

Marketing

Communications
I'm proud that the caring and eager culture of delaware allows us to become our best possible selves
Jonas Decoster - Compensation & Benefits Specialist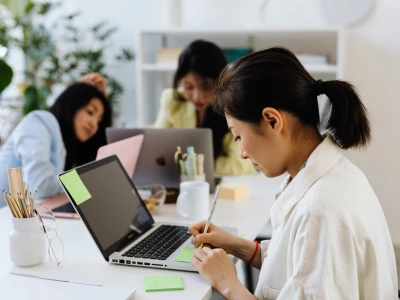 The opportunity to make a difference
Every member of the support team, whether active in Finance, Legal, Sales, HR, IT, Marketing or Internal Communication, makes a difference. The opportunities are endless!
Whether we manage the reception desk, our facilities, the agendas of our partners, or our car fleet,

we connect with our consultants all over the company

In more ways than one, the support team is

indispensable

We contribute to

the successful completion of delaware projects

– be it from an internal position.
You sniff out opportunities to open doors that will bring us new business. Spreading the word about delaware's customer success stories to get prospects excited to work with us. You are one who loves networking.