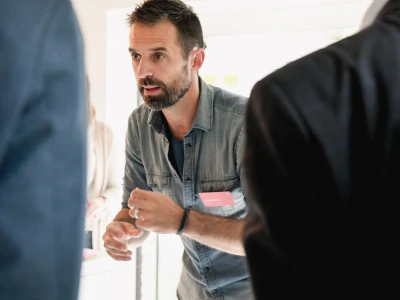 Maak kennis met de experts
De perfecte marketing- of communicatieconsultant is iemand met een neus voor marcom-trends en een affiniteit voor IT.
Hier verbreed je je horizon als marketer. Ontdek hoe het is om voor een bank, een ziekenhuis of een chocoladefabrikant te werken.
delaware opent deuren: je komt snel met de juiste personen in contact.
Bovendien benutten we onze IT-kennis om onze marketing-en communicatiediensten voortdurende te verbeteren.