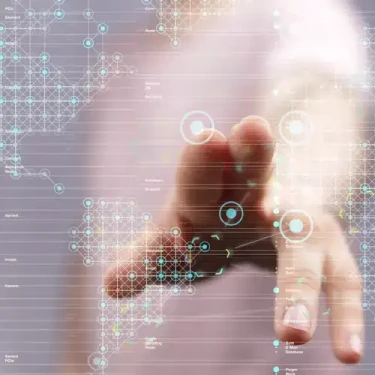 Co-innovatie die waarde genereert
SAP en delaware zijn al meer dan 15 jaar partners. Zo is delaware betrokken geweest bij het beta-partnerprogramma voor SAP Leonardo, het digitale innovatiesysteem van SAP. Het levert software en microservices waarmee klanten technologieën als het Internet of Things, machine learning, blockchain, analytics en Big Data kunnen benutten.
delaware zelf draait als bedrijf al jaren 100% in de cloud, op SAP S/4HANA Professional Services Cloud. Deze rol als koploper genereert kostbare kennis die delaware integreert in zijn SAP-projecten om zijn eigen klanten te helpen wendbaarder te worden en beter te presteren. delaware betrekt zijn grote klanten ook bij zijn eigen co-innovatieprogramma's zoals ventures.
From my earliest days developing software, I have always believed that design has to start with the user, ... Businesses around the globe need to look for innovation by focusing on their customers
Hasso Plattner - founder SAP SE 
De kracht van SAP om je bedrijf te verrijken
Door te kiezen voor SAP, kiest je voor de marktleider in bedrijfssoftware en voor een innovatiekrachtcentrale. Door te kiezen voor SAP en delaware verenig je softwarekracht met een engagement om je bedrijf te verbeteren volgens je specifieke behoeften en doelstellingen, met directe toegang tot een internationaal team van experts die bewezen game-changers zijn.
Een platform dat klaar is voor de toekomst
Met SAP S/4HANA Public Cloud geeft SAP bedrijven van elke omvang de mogelijkheid om hun strategische bedrijfstoepassingen in de cloud te beheren, waardoor hun total cost of ownership (TCO) aanzienlijk wordt verlaagd. De instapprijs voor SAP is nog nooit zo laag geweest. Of je nu kiest voor een on-premise model, een private cloud, een public cloud of hybride architecturen, je hebt de zekerheid dat SAP zich kan ontwikkelen volgens jouw tempo. En je kunt er zeker van zijn dat je platform vandaag, morgen en tot ver in de toekomst zal voldoen aan de eisen van je evoluerende bedrijfsmodel.
Best-in-class voor alle bedrijfsbehoeftes
Er is een best-in-class oplossing voor alle digitaliseringsbehoeften van een moderne onderneming: van logistiek tot financiën, van productieplanning tot klantrelaties. SAP combineert zijn historische sterke punten in ERP en CRM met eersteklas oplossingen om de betrokkenheid van klanten in het m-commerce tijdperk te vergroten (de SAP Hybris oplossingen), om van traditioneel HR over te stappen op talentmanagement (SAP SuccessFactors) of om waarde te halen uit ruwe productiegegevens met SAP BI. Bovendien heeft SAP op maat gemaakte softwaresuites voor alle bedrijfstakken, van auto's tot levensmiddelen tot nutsbedrijven en nog veel meer.