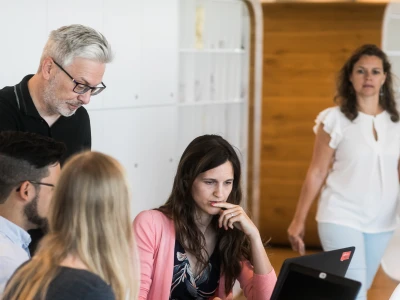 A passion for HR
We can keep it short: we're looking for people with a passion for the HR métier. Will you have the right mindset?
With us, there's no hiding behind the scenes; client-facing skills are of the utmost importance
After all, intensive consultation with the customer's internal HR department is an absolute must
Get to grips with our customers' specific reality and translate that into the right solutions.