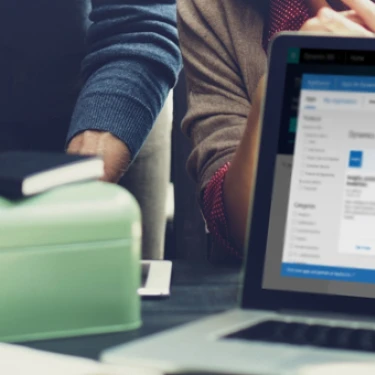 Microsoft Dynamics 365: unite people, data and processes
Microsoft Dynamics 365 is a collection of integrated cloud-based ERP and CRM software applications that help manage business functions such as finance, sales, operations and customer service. It integrates with Office 365, Power BI and Cortana Intelligence.
To achieve operational excellence, processes, departments and people have to work closely together. Operating in siloes and chasing short-sighted KPIs won't cut it: what you need is an operating system that offers a real-time, precise overview of processes and performance. With Dynamics 365, Microsoft transcends the largely artificial boundaries of the IT landscape, offering full integration of ERP, service and CRM capabilities within a complete business suite.
One of the key advantages of Dynamics 365 is that it allows business to truly transform themselves across the board to meet the changing needs of their customers. Because Dynamics' intelligent applications work seamlessly together in the cloud, it helps you to connect people, data and processes in new and exciting ways.
Connected Field Service will help you improve your Customer Engagement and Loyalty
Connected Field Service is based on Dynamics 365 Field Service and IoT. It will smarten up your maintenance, as it gives you more first-time fixes and less downtime. It will also help you lower your costs and boost technician productivity. All this will result in a higher customer satisfaction.
Contact our experts and learn more about Connected Field Services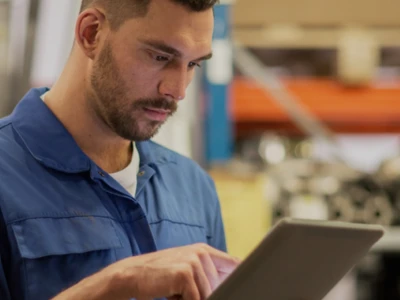 4 dynamic pillars
If that still seems abstract, it's because Dynamics 365 covers such a vast range of possibilities. The most important advantages revolve around 4 pillars:
Engage customers: Understand customer behavior from consideration to purchase and build personalized experiences.
Empower employees: Make sure employees have all the tools and insights they need to outperform themselves.
Optimize operations: Adapt your operations to a dynamic business environment with advanced analytics.
Transform products: Automate processes, become more proactive and even come up with entirely new business models
Powerful integrations
Since Microsoft's goal is to create a single, seamless business environment, Dynamics 365 works together with other Microsoft products:
delaware can help you identify the Microsoft Dynamics 365 solution that meets your unique needs
Microsoft Dynamics 365 for Talent
Companies nowadays struggle with many HR challenges, from talent development to digitizing HR processes and more. All these challenges can be tackled with Microsoft Dynamics 365 for Talent, as this solution contains three modules:
Attract: Provide your HR team the tools to attract top candidates
Onboard: Streamline the onboarding process to accelerate new hire impact and success
Core HR: Centralize people data and strengthen HR programs with an extensible platform
How can we help?
Create clarity in the breadth of possibilities posed by Microsoft Dynamics 365, with delaware's extensive technological knowledge and experience as a Gold-certified Microsoft partner. Together, we can guide you to operational excellence.