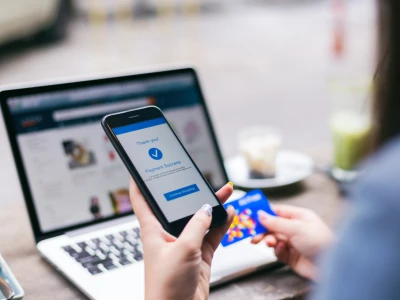 The response to today's challenges in distribution
The retail sector has faced a real boom in the digitalization and increasing power of 'pure-play' companies such as Amazon. The challenge? To transforming both inside and out, thereby re-inventing the organization and the operational and business models.
This is achieved by streamlining the offering, accelerating and automating processes, and via establishing an integrated management system across the entire value chain.

Digital consumption has altered consumer habits. Increased expectations, a desire for more services, and the acceleration of trends are seeing the constant landing of new products and collections in outlets, while ultra-personalization is increasingly becoming a must.

The quality of customer experience is crucial to staying competitive. Given their alignment across the board, prices are no longer the only determining competitive factor. Consumers are now willing to pay more for a better service or faster delivery.

To automate their process. Control supply-chain data. Excel in e-commerce and customer interaction channels. Streamline the physical customers' experience and feedback. Having an integrated supply chain to guarantee this fluidity. Personalizing the offering and consistently renewing it.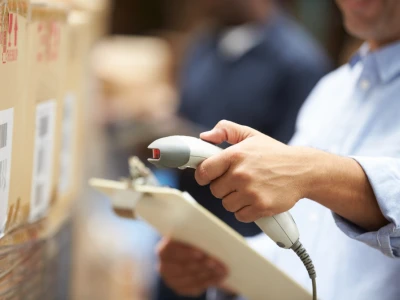 Our approach
Attention is no longer solely focused on finances and the supply chain. Today, retailers must address the three major facets of their value chain: supply chain and finance, the offering and its production, and e-commerce.
Fast Retail is a cost-efficient ERP template based on standard SAP S/4HANA technology. The FAST-RETAIL template speeds up the implementation of ERP in ambitious medium-sized businesses in the retail and distribution sectors seeking procedural excellence to support their growth.

To achieve this integrated management, these businesses need tools, assistance, and expertise, particularly in squeezing the most out of their data. They must have an IT system that performs well enough to define an offering that falls in line with their customers' expectations and that can be renewed at an ever increasing rate.

With the acceleration in the flux and the development of new services, a real-time overview is a pre-requisite for meeting objectives. Information must be instantly available and updated without any delays. Stores now also play the role of delivery points, requiring real-time monitoring of in-store stock, which itself is consequently reducing.

With integrated chain management and a more streamlined offer, retailers are faced with the 'last-mile' challenge. Delivery from the store to the customer's home at a specific time, a service created to respond to consumers' ever increasing expectations. This delivery is generally fulfilled by a local sub-contractor. Since retailers have a better network in place than pure-play companies, they are easily able to compete in the field.
Dual expertise from delaware
At delaware, our strength lies not only in the performance of solutions such as FAST-RETAIL, but also in the quality of their customer support.
Our consultant's strengths lie in pooling sector-specific skills with IT expertise, thereby guaranteeing both a business and technical vision.
To assist with your projects and guarantee your operational excellence, we offer:
Professionals from the retail sector with in-depth knowledge of the industry, its challenges and how it is evolving.
Data technicians able to exploit all its power.
A solid track record in guiding retail projects, from one end of the chain to the other.
Expertise in advising retailers on pertinent technical solutions specific to their business, such as 3D or connected retail, for example.
We work with you to help identify the applications, solutions and tools that are most suited to your business model.
'Our Retail team' is made up of specialists with experience in logistics, marketing, finance and reporting.
We offer an flexible approach for your projects and work closely with your team to guarantee the best results.
This can be explained primarily by our experience of the international market, our expertise in SAP environments and our proximity to our clients, with whom we work side-by-side in a spirit of co-innovation.
Because of this, delaware is able to bring the most innovative projects to successful fruition, integrating notions including Artificial Intelligence, smart robots, and user experience. All these aspects are revolutionizing the supply industry.
we accompany retailers through their search for procedural excellence in supporting their growth, both in the real world as well as online