transparent in every step of the way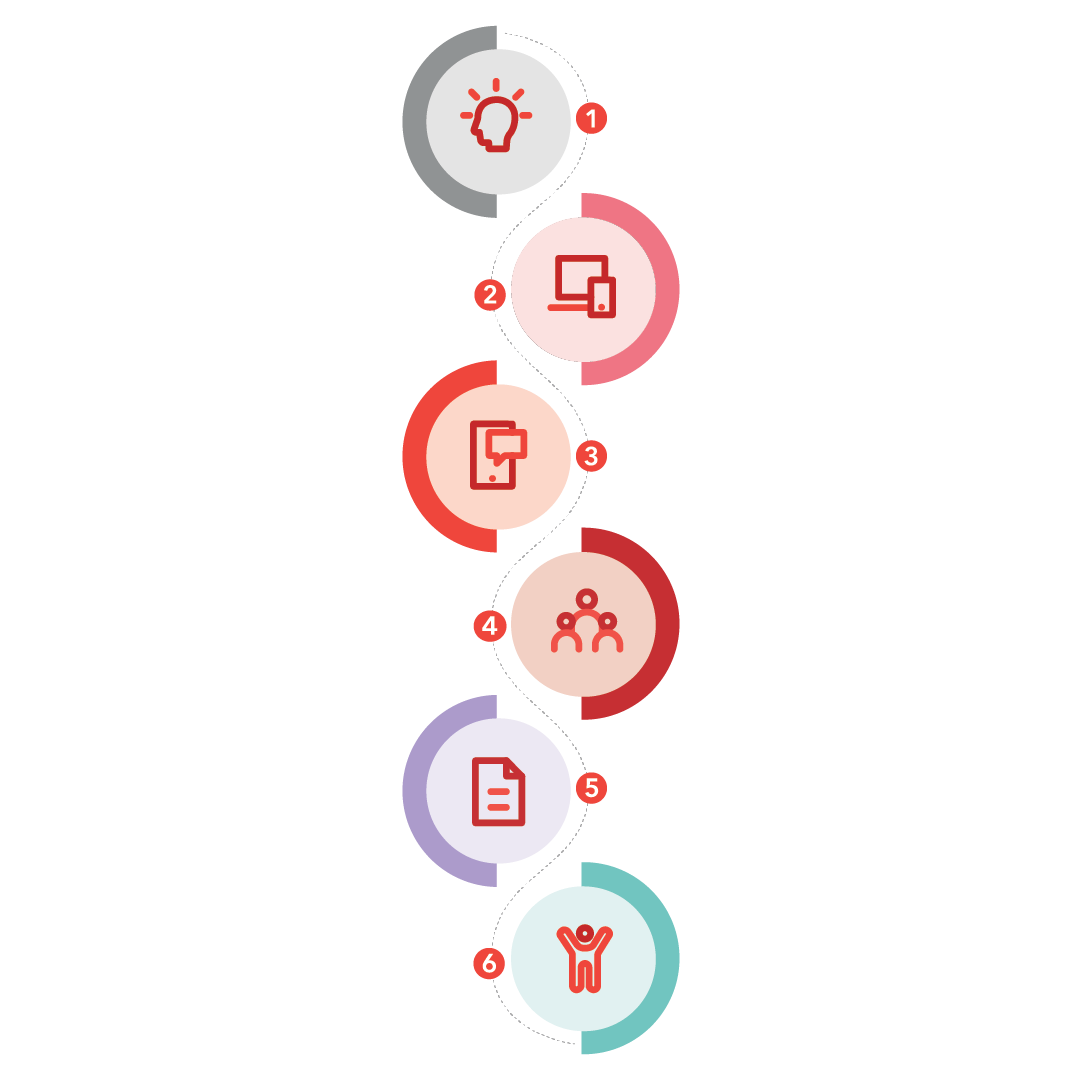 our recruitment process
Did delaware pique your curiosity? Great, what's next?
Step 2 – Whether you already have a clear idea of what your role within delaware could be or not, let's get in touch! Send us your CV and enchant us with your talent and motivation.
Step 3 – Let's meet & match! Your dedicated recruiter will invite you to a virtual introductory call. This is an informal talk to get to know each other and to discover in what way your ambitions match our opportunities. As such, your recruiter can walk you through the entire recruitment process more efficiently.
Step 4 – Time to get to know more #peopleofdelaware personally (digitally). You'll talk to the team lead and a more experienced team member. You can discuss your potential job and team in more detail.
Step 5 – If we all feel a mutual spark, your recruiter will plan a moment to discuss a career proposal that covers your personal benefits & rewards. The perfect occasion for you to ask questions about what working at delaware will be like.
You're officially one of the #peopleofdelaware! Happy to have you on board – let's get you off to a flying start!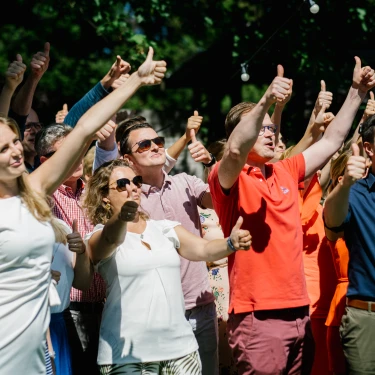 talent at the center of our process
we talk talent
a human approach
our recruiter is your trusted advisor
we try to adapt to your preferences
let's talk talent 
At delaware, we don't just check boxes, we take our time to really get to know the candidate as a person. Because, for us, talent is all about potential. We believe every candidate is different and has an array of skills and abilities that can be further developed over time. It's also up to us to help you discover and unlock your full potential. In fact, delaware offers a raft of learning & development programs that enable the #peopleofdelaware to become the best possible version of themselves.
P.S. We consider talent broadly and welcome people with different backgrounds. So, whether you live in Belgium/Luxembourg or not, we make things work either way. That's also why we expect all (potential) #peopleofdelaware to speak English fluently. Dutch and/or French proficiency, a specific degree or a certain set of skills can be required for specific roles and are always indicated in the respective vacancy.
our recruiter is your trusted advisor
Throughout the entire process, your dedicated recruiter will be your guide and sparring partner alike. The recruiter is always available for a chat to discuss potential questions or possible concerns. By the way, one of our core values is respect. That's why they will make every effort to provide you with the necessary feedback and communication in a timely manner.
a human approach 
It's fair to say that we prioritize a personal approach when it comes to hiring talent. That also means that we're quite flexible when it comes to the recruitment procedure. We always try to adapt the process to our mutual needs and agendas. For example, even though our recruiters love calling, we know not everyone shares their passion. If you'd rather keep in touch over email, that's equally fine for us. You can proactively tell us what you prefer. We're keen to hear all about it!
we try to adapt to your preferences
We prioritize engaging in conversation. Sharing delaware's story with you is as important as listening to yours. We think that's the only way we can find out if delaware can offer what you're looking for. And, above all, we are very committed to finding talent that matches our mindset and culture. Although we try to limit testing and assessments in our recruitment process as much as possible, some teams do prefer to shortly evaluate current competency levels and identify growth potential from the very beginning.
Ready to start your delaware journey?
Are you eager to unleash your full potential and develop your talents? There's no place like delaware to do that!