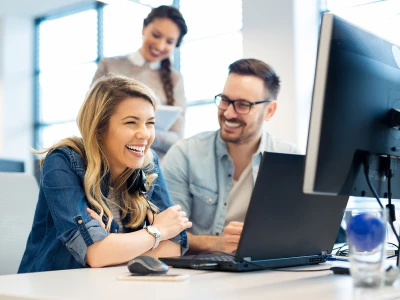 Boost your customer experience with OpenText Exstream
At delaware, we are ready to take your customer experience to the next level with OpenText Exstream, enabling you to automate your document generation and customer communication. Whether you are in the private or public sector, we are here to help you in optimising your operational processes, allowing you to offer your customers a compelling communication experience, while ensuring maximum efficiency.
What software allows you to produce high-quality and personalised documents on a large scale? And how do you increase the efficiency of your output management while staying true to your corporate identity? Document generation is an integral part of your business processes. We take your customer experience to the next level by implementing a smart and centralised customer communication management (CCM) system.