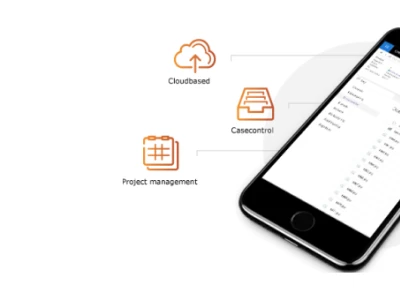 Professioneel Soft Data Management met WorkPoint
WorkPoint 365 voegt waarde toe aan SharePoint online. Creëer een business-critical suite met unieke functies voor SharePoint Online en Office 365 die onmiddellijk waarde toevoegen in de gehele organisatie.
WorkPoint biedt verticale bedrijfsoplossingen die geavanceerde kennisdeling ondersteunen. De 365 oplossing helpt je bij het systematiseren van kennisdeling en processen zoals projectmanagement, casemanagement, contacten- en relatiemanagement. WorkPoint codificeert workflows, zorgt voor geoptimaliseerde workflows en verhoogt de winstgevendheid. Bedrijf kritische informatie kan worden gecoördineerd en beheerd vanuit één enkele plaats en wordt beschikbaar gemaakt in de hele organisatie, zodat er geen gegevens verloren gaan.
Als gevolg hiervan maakt WorkPoint het mogelijk om complexe zaken of grote projecten te beheren, zodat het project zelf en het beheer ervan worden georkestreerd vanuit één systeem.
WorkPoint Project Management gemakkelijk uitgelegd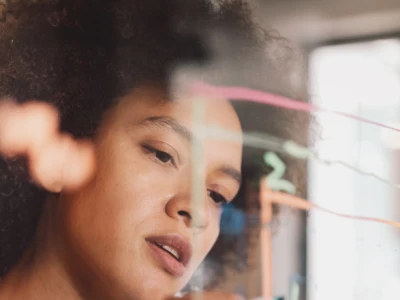 WorkPoint is je enige werkpunt
WorkPoint 365 levert out-of-the-box oplossingen, waardoor je gemakkelijk en snel kunt profiteren van SharePoint binnen Office 365.
Met WorkPoint 365 kan je:
Snel en gemakkelijk werk maken van het configureren en schalen van jouw oplossingen in een modulair systeem, zonder de noodzaak van ontwikkeling van codering.
Geniet van een hoge mate van bestuur en laat moeiteloos kennis delen in jouw bedrijf.
Beheer organisatieprocessen efficiënt met een duidelijk overzicht van al je klanten, communicatie en projecten.
Wapen je organisatie beter met WorkPoint 365 add-ons en apps zoals:
WorkPoint Express: structureert alle e-mails en documenten in SharePoint vanuit Microsoft Outlook.
Email Manager 365: automatiseert beheer van e-mails op Microsoft Azure cloud storage.
WorkPoint Vertical Business Solutions: Voor SharePoint Online en Office 365 kunnen gemakkelijk worden geïntegreerd in een aantal van de meest kritische gebieden van organisaties:

Projectbeheer

HR-beheer

Casusbeheer

QA-beheer

Bedrijfsjuridisch

Risicobeheer

GDPR

Externe toegang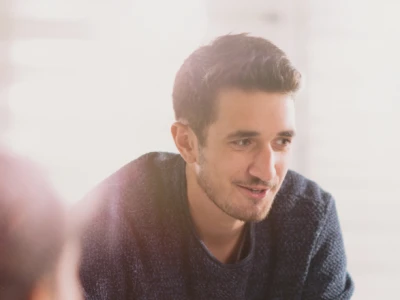 Ontgrendel het ware potentieel van Microsoft Business Solutions
delaware verwelkomt het Deense bedrijf WorkPoint in zijn internationale groep van partners en kijkt ernaar uit om met hen samen te werken aan digitale werkplekoplossingen in de Benelux.
Door WorkPoint 365 aan te bieden, willen we onze klanten toegevoegde waarde bieden tijdens hun bedrijfstransformaties. WorkPoint 365 ontsluit niet alleen het volledige potentieel van Office 365 en SharePoint, maar geeft werknemers ook de mogelijkheid om te profiteren van een hele reeks apps, van Outlook tot OneDrive, Teams, Power BI en nog veel meer.
Omdat delaware jarenlange ervaring heeft met de implementatie van Microsoft business platformen, erkennen we het belang van eenvoudig te implementeren oplossingen voor procesbeheer. Daarom is WorkPoint de ideale partner om nieuwe klantcases te co-creëren voor een meer gestroomlijnd beheer van projecten, cases, documenten, emails en contracten.
3 redenen om te kiezen voor WorkPoint 365
1. Flexibel en modulair platform
Vermijd het risico van ontwikkeling met WorkPoint 365's snel en gemakkelijk te bouwen modulaire oplossingen. Deze kunnen voortdurend worden gestructureerd en aangepast aan je huidige en toekomstige behoeften. Zonder enige ontwikkeling of codering.
2. Echte Office 365 oplossing
WorkPoint creëert naadloze samenhang tussen Microsoft applicaties en bedrijfsoplossingen zoals SharePoint en Office 365. Als resultaat krijg je een efficiënte tool voor projectbeheer, met een volledig overzicht van alle lopende projecten, evenals de voortgang van individuele projecten.
3. Versterkt projectbeheer
Beheer projecten en cases op een veilige manier door alle fasen heen van het beheer op basis van je eigen project- of casemodel. WorkPoint 365 biedt verhoogd beheer door geautomatiseerde classificatie en overerving van gegevens, multi site verzameling en de mogelijkheid om je WorkPoint 365 oplossingen door je gehele organisatie te gebruiken.