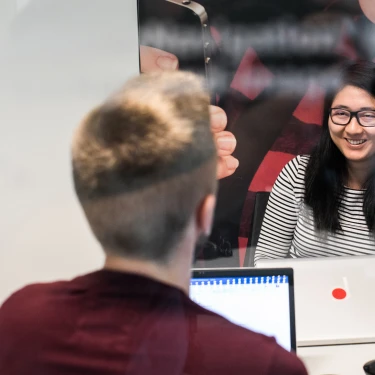 Scheduler
, internal, no experience, internal role
Belgium
share on
The delaware Support team is a close-knit community of 100 colleagues that provides locally-based support in an international context, from our home base in Kortrijk. Within this tight community, the Scheduling team offer their administrative experience to delaware colleagues and act as a sparring partner of the business. We play an integral role in supporting our operations and people, and contribute to the successful completion of delaware consultancy projects.
We are looking for an all-round administrative colleague and a key user for the internal application we use to schedule our consultants on projects.
Next to planning power and persuasiveness you have an interest in IT-applications in general .
Could that be you?