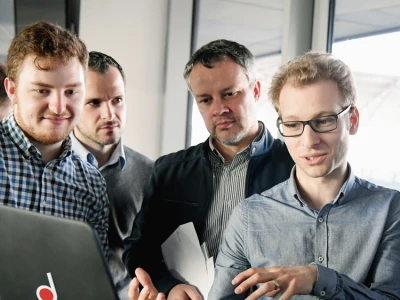 Connect with the experts
Most of our projects take 2 to 4 months and are tackled by teams of skilled data & analytics consultants. Our customer portfolio is incredible diverse! Excited to get to know your colleagues?
In collaboration with our clients, we determine which concepts, projects and solutions best fit their organization
Working in smaller teams makes for greater variety in roles, which in turn, makes projects all the more interesting and challenging
We work with all types of data – financial data, marketing data, payroll data or sales data, to name but a few
Matches: data & analytics
Als SAP Business Intelligence (BI) Consultant ben je verantwoordelijk voor het uitdenken en implementeren van een BI oplossing op maat voor de klant. Je verzamelt de rapporteringsvereisten van de klant en werkt de analyses uit in nauw overleg met de eindgebruikers. Je definieert het concept en werkt mee aan de ontwikkeling en het testen van de SAP BI applicatie en het Datawarehouse. Naast het modelleren behoort ook het creëren van rapporten tot jouw takenpakket. Om de implementatie succesvol af te ronden zorg je voor de nodige documentatie en coach je de eindgebruikers bij het in gebruik nemen van de applicatie.
Matches: data & analytics
Ben jij een ervaren Microsoft 365 Consultant? Wil je deel uitmaken van een team dat door branche en technologie kennis te combineren bedrijven helpt doelstellingen te realiseren? Dan is dit de uitdaging voor jou!