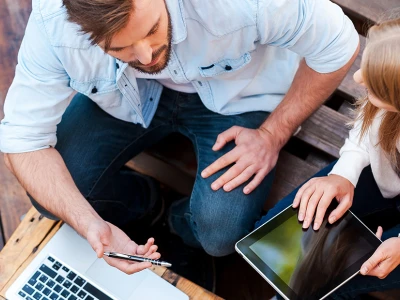 Microsoft Dynamics & delaware
Choosing Microsoft solutions and delaware's hands-on expertise means opening up your digital world to a new horizon of opportunities. Microsoft offers you so much more than you think.
Much more than a leading software provider, Microsoft offers you all the flexibility and security of cloud technology to stay ahead of the curve. Together with delaware as a leading Gold Partner, the Microsoft ecosystem is your safe bet to stay innovative, generating business value out of promising technologies such as advanced analytics, AR/VR and the Internet of Things.