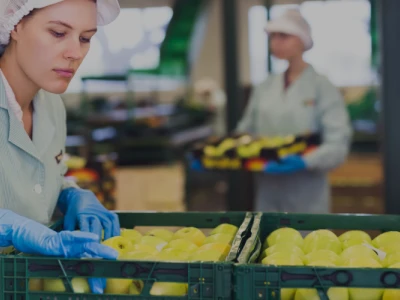 Relationships are more important than ever in the digital age
With competition among fruit and vegetable businesses so fierce, finding suppliers willing to commit to your fruit and vegetable company is no easy feat. As a result, replenishing stock and delivering on time at the right quality is more difficult than ever. Maintaining open, transparent, collaborative communication between suppliers and traders is key in this dynamic market.


Using historical data to predict future demand
Forecasting which and how many fruit and vegetable products your customers will demand is becoming a key differentiator as the agricultural segment becomes increasinglydata driven as a whole. With seasonal shifts having significant impacts on harvest, sourcing – as well as food waste reduction – go hand in hand with demand forecasting.


Rapid-fire handling for ultimate freshness
Advanced planning tools and digital warehouse management are game-changers in the quest to offer the freshest fruits and vegetables to consumers. With more suppliers producing on the basis of forecasts, fresh produce companies receive – and dispatch orders – within the same 24-hour period. Quick processing is crucial here, as well as the ability to handle large quantities of goods passing rapidly through your warehouse.