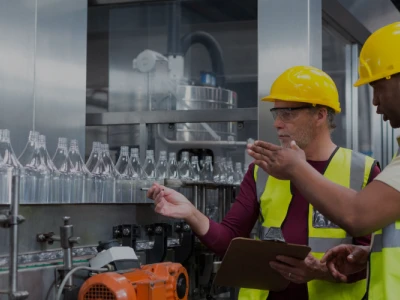 New technologies new challenges
Under the influence of new technologies, customer behaviour is changing continuously. In the beverage industry as well, e-commerce is rapidly gaining traction and poised for explosive growth in the next decade. To keep up with these developments, beverage companies need to adopt new technologies and start experimenting with new channels.


Product quality and safety
Quality control is paramount throughout the entire production process, from the intake of raw materials to shipping. These include measuring temperature, checking formulations, or detecting undesired substances.


Same product different packages
In a highly competitive retail market, beverage brands are always looking for new ways to entice and excite their customers. Packaging plays an important role in making a product stand out, e.g. in terms of sustainability and 'premiumness'. With design trends and experimentation the order of the day, being able to quickly switch packaging in production gives beverage manufacturers a clear advantage over competition.