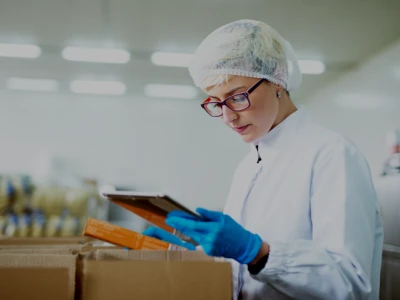 Supply chain integration
Food wholesale companies need to be able to follow their product all the way from source to consumer – and ideally, ensure that the distance between those two is kept as short as possible. After all, the better your capability to monitor your supply chain, the better you can guarantee quality and the better supply and demand can be aligned. In addition, it will help you be more cost efficient while also increasing trust between partners.


Efficient stock management
To keep inventories as small as possible, food companies need to perfectly align supply and demand. To achieve this, they need to have real-time insights into stock levels. Products with short expiration dates need to be shipped first, in line with client demands. Efficient order picking is an additional challenge. Here, clear insights into stock levels and picking location is paramount for fast and timely handling of fresh goods.


Demand prediction
Food wholesalers that manage to accurately predict demand are able to proactively collect the products, people and materials they need to meet that demand. This leads to numerous advantages, including the reduction of food waste, increased customer trust, and the elimination of no-sell.