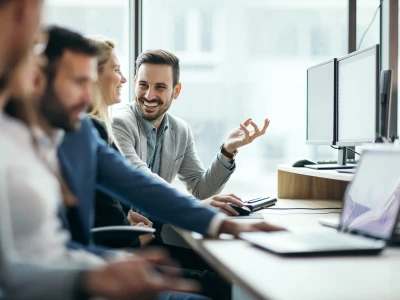 delaware, your partner for document management
How do you manage the excessive number of documents in your organisation? delaware is expert in document management and is ready to guide you to get a grip on your information flows. We do this with OpenText Extended ECM. We advise and implement a logical document management system that saves time, supports processes, and simplifies tasks. In doing so, we help you to maximise the value of your business information.
For our clients, OpenText Extended ECM serves as the integrated centrepiece of their digital strategy. No matter the challenge, we are here to assist your organisation.