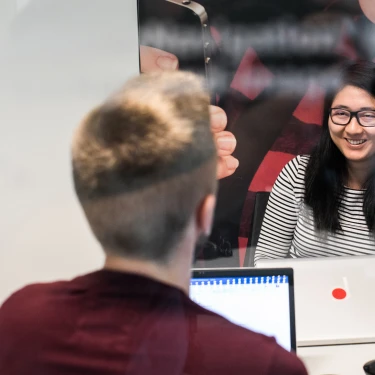 SAP HR Time & Payroll Consultant
SAP, HR Technology, some experience, consultant
Belgium
share on
As a delaware consultant you're involved from the start (the analysis and blueprinting phase), throughout the implementation (the development and customizing phase) and right through to the finish (the documentation, trainings, 'go live' and support phase), so literally from A to Z.  
As an SAP HR Consultant Time & Payroll, your activities will be both functional and technical.


- You will guide the customer in setting up their core HR activities based upon the legislation and best practices. 


- And you will configure the SAP PA, OM, PT and PY modules so the recorded hours and premiums can be processed in SAP or interfaced to third-party payroll providers.
Please bear in mind that you'll spend more than half of your time working client-side. After all, intensive consultation with the customer's internal HR department is an absolute must in order to get to grips with their specific reality and to translate that into the right solutions.
Your customers come from every conceivable industry and sector, which means that plenty of variety is guaranteed. 

As an SAP HR Consultant you have opportunities for progression at both technical and functional level. If you're good at leading projects, for example, then your future could lie in PM or people management. Within delaware, almost every experienced consultant acts as a mentor to younger, less-experienced colleagues.  
You'll often find us working on location in teams of up to 5 colleagues. But, of course, just as often you'll meet team members in one of delaware's own offices in Gent, Antwerpen, Kortrijk, Wavre, Liège or Lummen. 
As #peopleofdelaware, we truly put our core values into practice: we take care of our employees and customers, we are committed, enterprising and respectful, and do everything in a positive team spirit.