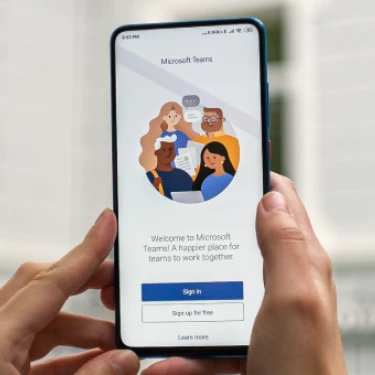 Empoyer your employees
Now more than ever, smooth collaboration from anywhere is key to the success of your organization – whether that entails the ability to reach out to colleagues on the other side of the globe in a timely fashion or sharing and working on documents with co-workers across the hall. With Teams, Microsoft transforms its vision of 'empowering every person and organization on the planet to achieve more' into reality.
But Teams is much more than just another collaboration tool. Sure, you can chat with co-workers, set up remote calls with team members across the globe and share and work on documents instantly. Teams can be an employee's de-facto portal to your company's communication channels, providing access to knowledge and the aggregated work from different line of business (ERP, CRM, and HR) applications, with ad-hoc collaborative processes. With the support of an experienced partner, it can become your employee's digital workplace.