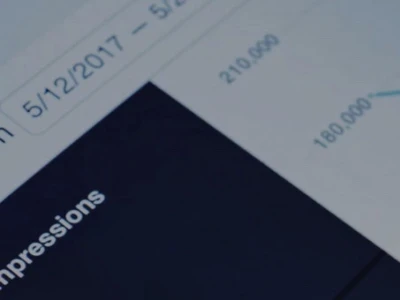 Field services: making the shift from cost to profit center
Field services are services – installation, (preventive) maintenance, repair and others – carried out 'in the field', i.e. at the customer's premises.
Customer centricity is the key to winning in the market these days. This implies much more than delivering high-quality products or solutions; customers expect superior service, too. By ensuring better and faster field services, you are sure to spur customer delight, boost efficiency, cut costs and even increase revenue or win new business. The right processes and solutions can help you make your services run like clockwork.
By transforming your field service operations through fresh thinking and innovative technology, you will reduce costs and differentiate your brand.
— McKinsey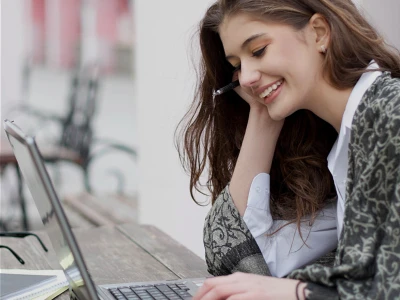 Five reasons to invest in first-class field services
The days when field service personnel tasked with installing, maintaining or repairing equipment at a customer site only carried a phone, paper and the tools/spare parts they needed are over. More and more companies understand the need to empower their people with solutions that help streamline workflows both in the field and at the office. Here's why:
Raise productivity and efficiency
Smart solutions help your planners in the office schedule field tasks efficiently, while assisting your field team in reaching the customer site quickly and finishing their tasks quickly and successfully.
Save costs and boost profits
Efficient scheduling, first-time fixes, clear insights into warranty and SLAs and prompt, correct billing help you save costs. Even more, service, when done well, can be a huge profit center.
Your reputation for fast, efficient and high-quality field services – and all things related, such as invoicing – is a guarantee for happy, loyal and even more customers.
Strengthen your brand reputation
World-class field services will not only affect initial product purchases; it will also impact the value of your brand and keep customers coming back again and again.
If handled well, field services can evolve from reactive to preventive and even predictive maintenance. Alternately, your field service people – who know the customer better than anyone – can become sales reps or consultants.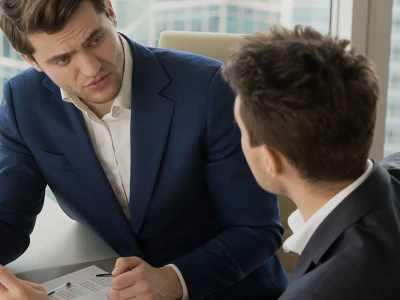 Solutions and features: pick and choose
Service management requires software solutions that integrate with your company's existing back office systems. While ERP and CRM systems alone don't address the explicit needs of field services, there is a wide range of dedicated solutions available. Your company's goals and needs will ultimately determine what type of solution is best and which features are essential.
Possible features include:
Field services team
Check jobs/receive service requests on the road

Smooth, efficient navigation to customer sites

Visibility into parts needed, service and customer history, warranty details, service level agreements, etc.

Ability to view manuals and/or communicate with colleagues for assistance

Easy reporting: time logs, parts usage, etc. lead to correct billing


In the office
Efficiently assign and schedule technicians in the field (based on skillsets, location, etc.)

Manage worker activity (driver logs, time tracking, job status updates, etc.)

Reduce inventory
70% of buying experiences are based on how the customer feels they are being treated.
— McKinsey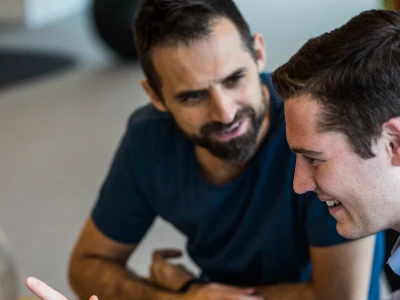 How we can help you
From analysis and advice to implementation
Based on many years of experience in field services, delaware can provide you with a step-by-step plan to a successful field service management transformation. We will assess the current state of your organization, recommend the solution that best meets your needs and implement it.
Microsoft, SAP, Field Anywhere and Scheduling Anywhere
We offer field service solutions based on SAP and Microsoft technologies. In addition, we have also developed Field Anywhere and Scheduling Anywhere, two user-friendly, web-enabled tools to support field services and scheduling, respectively.
Based on years of experience with field services, both solutions ensure easy set-up and/or customization and are fully integrated into your standard ERP solutions – as a guarantee to help you quickly benefit from the ROI of excellent services.
The future starts today
Moreover, we're keeping our finger on the pulse of brand-new technology, researching the possibilities of augmented reality HoloLens and machine learning to help you boost your field service organization.
Why choose delaware?
We offer a structured approach
We offer end-to-end solutions
We collaborate closely with your team
We have 15 years of experience in business transformation in numerous industries