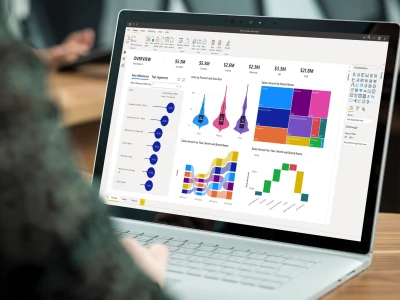 Microsoft Power BI
Microsoft Power BI is a cloud-based suite of business analytics tools that help you gain insights with the power to benefit every aspect of your company's activities.
Every company is generating data at an incredible pace: from customer information, sales and production details, to data on the performance of tools, processes and employees. But what good is all this information if it sits unused in monstrous, undecipherable spreadsheets that only your most technically-skilled colleagues can interpret?
To make the best business decisions, you and your team need access to the right information at the right time. That's what Microsoft Power BI is all about.