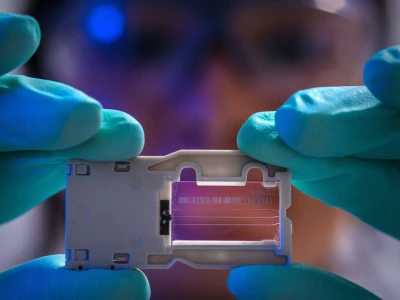 The answer to today's healthcare challenges
How can data insights help your healthcare organization to cope with day-to-day challenges? An overview of today's trends and issues in the sector:
Due to an aging population, the number of people in need of medical care rises, while at the same time the search for medical personnel is becoming increasingly challenging. Data insights help you to become even more efficient and focus on delivering value.

Digitization has led to more empowered patients who wish deeper insights and guidance from healthcare professionals. By implementing solutions which leverage data transparency and insights, you give your healthcare professionals tools that support the new, digital way of working.

Access to new medical technologies increases the amount of healthcare data exponentially. Unlocking its full potential will allow you to gain new and valuable insights, or, in other words, make the digital transformation real.

The current policy supports a move towards more hospital networks. Healthcare institutions need to be able to work together to broaden their expertise, improve their medical offering, and benefit from economies of scale. To allow for collaboration and informed decision-making, integrated systems that connect the dots are indispensable.

The healthcare sector is under financial stress, as is the case with many other sectors. You need to do more with less: control your costs while increasing the quality of care. Having good insights in the numbers will lead to a financially healthier and sustainable healthcare.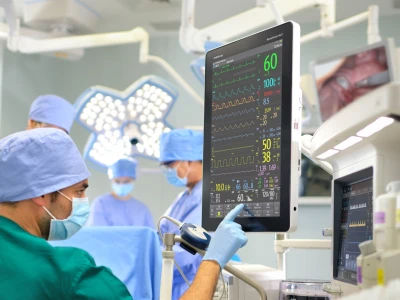 A threefold approach
delaware guides healthcare organizations in becoming future-proof, relying on advanced healthcare solutions and services. We take on a threefold approach towards sustainable healthcare. Taking into account the above-mentioned challenges, we see three focal points and areas to offer support:
How to put the patient at the center of the healthcare experience using digital and other solutions, and improve outcomes? We help you to design a patient-first experience, and at the same time, leverage your hospital's reputation.

To optimize care-taking, you need well-functioning back-office processes. We make this real via a single information and management system for your back-office processes, such as finance, logistics, procurement, kitchen/linen, etc. Our long-standing partnership with software provider SAP allows us to deliver a state-of-the-art S/4HANA environment.



By making data-driven decisions, you can improve your processes and compliance, significantly reduce costs and drive even better patient outcomes. One continuously monitored platform will also ensure smooth governmental reporting. Discover more on patient value and prepare your organization for the journey towards value-based healthcare.
delaware was founded in 1981 and has been active on the SAP market since 1996. Based on our broad business knowledge and proven track record in delivering quality solutions for improved customer experience, operational excellence and business insights, we aim to be a game changer in the healthcare industry
We don't need to reinvent the wheel. We use our broad industry knowledge and best practices to enrich and speed up the implementation process.
We focus on long-term collaborations and support significant and sustainable results. Our partnerships with Awell Health and Amaron help us to achieve these high-quality results.
We are familiar with the healthcare sector, serving customers such as UZ Gent, AZ Maria Middelares and AZ Delta, the 2nd largest Belgian healthcare network.
We take an agile and pragmatic approach in transforming your organization to realize challenging ERP projects within a realistic timeframe and budget.
Via our tested Innovation Methodology, we are able to assess the impact of new approaches and data-driven technologies – such as track-and-trace, IoT, intelligent apps, AI, VR, HoloLens etc. – on your processes and patient outcomes in a reliable manner.
We have in-house change and communication experts who can guide you on the people-side of change, specific to major transformation projects.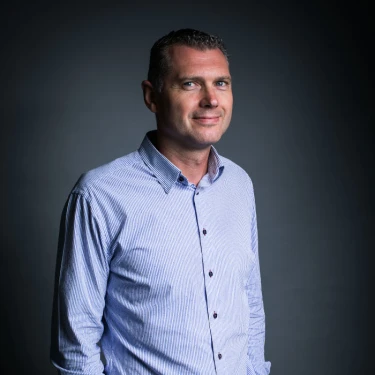 Wim Vermeire
Healthcare solution manager
"One of the main challenges in healthcare is to keep care affordable, value-based and sustainable"