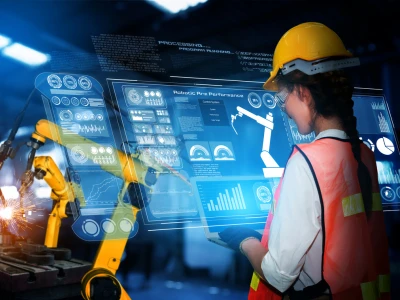 A new wave is flooding our factories: Industry 4.0
Here, automation and data exchange come together in entirely new ways. It is shaping production systems that enable smart, data-driven and decentralized decision-making and further minimizing human interaction with processes. The opportunities to improve efficiency, lower costs and provide new services are enormous. But what does it mean for your business?
How did we get here?
While individual 'smart machines' driven by PLCs have existed for many years, the emergence of cheap data storage, hardware, cloud technologies, interconnectivity and ever-increasing computing power has pushed manufacturing process digitization to new heights. The result is the 'smart factory', where physical systems and software solutions communicate with operators and each other and make data-driven decisions – sometimes without any human intervention at all.