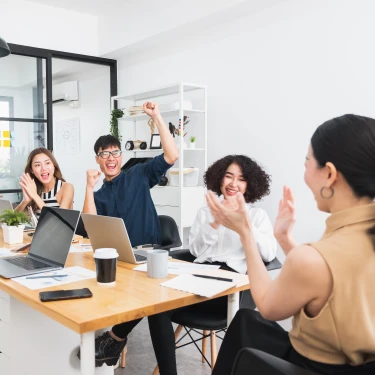 Why Partner With Us?
We are pleased to share that in 2022, we achieved the esteemed status of being an AWS Select Tier Services Partner. This recognition signifies our commitment to delivering top-tier cloud-based solutions, leveraging AWS's advanced technologies to meet the dynamic challenges of the digital landscape.
As an AWS Select Tier Services Partner, we bring a deep understanding of AWS solutions and a proven track record in deploying effective cloud services. This designation underscores our focus on delivering high-quality, customer-centric AWS services to meet the unique needs of our clients.
Continuing our growth and evolution within the AWS Partner Network (APN), we are dedicated to staying at the forefront of technological advancements. This ensures that we can provide our clients with the latest and most effective cloud solutions available.
Our collaboration with AWS as a Select Tier Services Partner means that you get the best of both worlds – our expertise combined with the powerful capabilities of AWS. Together, we deliver solutions that drive business growth, enhance agility, and provide a competitive edge in today's dynamic market.