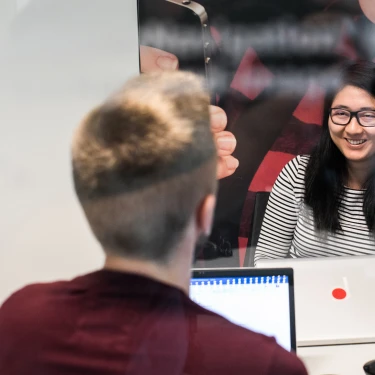 SAP Finance Solution Architect
SAP, finance, lot of experience, consultant
Belgium
share on
The delaware SAP Finance & Business Controlling team is currently on the lookout for an SAP Finance Solution Architect. We're looking for a highly experienced SAP Finance functional specialist with a broad knowledge of the field who can translate our customers' business needs into the best SAP solutions for their finance roadmaps.
The ideal candidate not only has a profound knowledge of the SAP Finance portfolio, they also have the skills and mindset necessary to guide our larger, more complex transformation projects in the finance and controlling area.
As a Finance Solution Architect, you should be able to cover the full spectrum of Finance, including financial planning & analysis, accounting & financial close, finance operations, treasury management, and enterprise risk & compliance.
You will play a lead role in medium to large SAP Finance projects, safeguarding strategic choices during implementation. Here, again, you should bring your expertise to all the different phases of the project: from pre-studies and prototyping, business analysis and roadmapping, to the actual SAP Finance architecture design. You will also lead client workshops and conduct knowledge transfer activities to help our customers develop their skills.
Excellent social and communication skills are essential, as you will be collaborating closely with our business consultants and coaching your colleagues during implementation, as well as participating in our internal knowledge transfer. These key skills will also help you build effective links with the outside world, establishing long-term business partnerships with our customers and leveraging the SAP network itself based on your extensive experience.