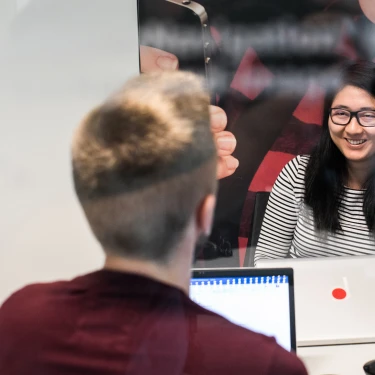 Junior Supply Chain Consultant
supply chain & operations, no experience, consultant
Belgium
share on
Please note we have filled this position for 2023, but we are accepting applications for future openings in 2024.
"As a business analyst on the Supply Chain Transformation team, I support our customers' operational management teams by identifying gaps and opportunities within their business model. These are then leveraged to increase their overall business performance. But to carry out this analysis, I first need to understand the client's business processes and link them to the industry's best practices. The improvements often involve the implementation of technology, such as robotics, scanners, or IT solutions. Sustainability is also becoming a key topic, which is what my colleague Anush Egiian is currently focusing on." — Fabio Conte

Like Fabio, you'll be focusing on transforming your customers' processes. Your focus will be on the business side of things, where you'll be able to combine your deep knowledge of (the trends in) supply chain management and your customer-centric approach.

Prepare yourself for an interesting journey, working on exciting projects for a broad range of companies and industries!