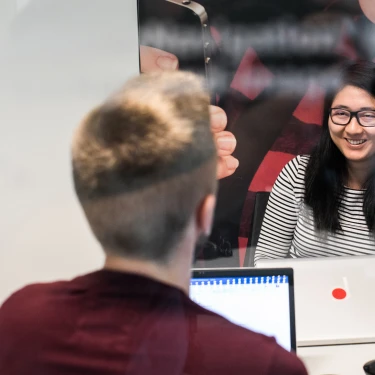 Junior .NET Software Developer
Microsoft, software development, no experience, developer
Belgium
share on
Please note that the current vacancy has been filled. However, we encourage you to submit your CV, as it will allow us to stay connected for future opportunities. Feel free to take a look at our Integration Engineer and Salesforce Developer vacancy!
"I started as a junior IT consultant on the Single Source of Truth team in September. My project for Etex Group is fascinating. I've had the opportunity to implement back-end systems for their enormous websites and integrate them with other software. Additionally, we've worked on a fire protection website/app that we had to implement from scratch. This included SQL statements, stored procedures, importing it all into C#, creating a REST API, writing validators, and writing some front-end for another app. After signing my contract I still had some doubts about whether I had made the right choice. Now that I've been working here for a few months, I'm absolutely sure that I did!" — Sibian De Gussem 
As a Junior .NET Software Developer, you'll take on the role of technical consultant, meaning that you'll be supporting our projects from start to finish, from analysis to implementation and support. Your focus will be on .NET full-stack and/or back-end development, which will feel like coming home thanks to your deep knowledge of IT.  
But there's more: the consultancy element means that you'll collaborate closely with our customers. You'll learn to understand their needs and come up with customized technological solutions that work for their business. 
Prepare yourself for an interesting journey, working on exciting projects for a broad range of companies and industries! This has multiple benefits, including a steep learning curve and the opportunity to work with innovative technologies.