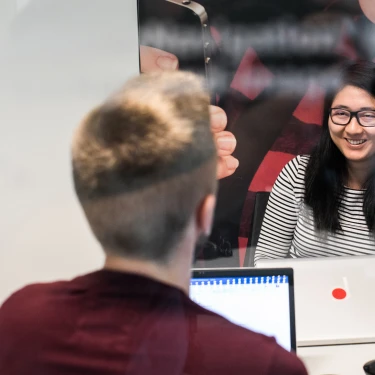 Junior ERP Software Developer
Microsoft, software development, no experience, developer
Belgium
share on
Please note that the current vacancy has been filled. However, we encourage you to submit your CV, as it will allow us to stay connected for future opportunities.
"On my current project at Poppies, we're implementing an entirely new ERP system. I'm responsible for the quality of developments before they make their way to the quality and production system. In addition, I advise functional and technical colleagues, based on the latest best practices and standards. As lead developer, I also occasionally deal with more tedious bugs and developments. This way, we can create the best solution for our client." — Brecht Heldens
As a Junior ERP Software Developer, you'll take on the role of technical consultant, meaning that you'll be supporting our projects from start to finish, from analysis to implementation and support. Your focus will be on software development of SAP and Microsoft solutions, which will feel like coming home thanks to your deep knowledge of IT. 
But there's more: the consultancy element means that you'll collaborate closely with our customers. You'll learn to understand their needs and come up with customized technological solutions that work for their business.

Prepare yourself for an interesting journey, working on exciting projects for a broad range of companies and industries! This has multiple benefits, including a steep learning curve and the opportunity to work with innovative technologies.