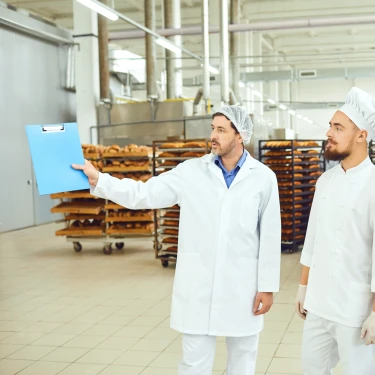 Challenges of the industry
Food processing companies specialized in bread, biscuits and pasta face many challenges: from reducing waste and accurately predicting demand to making optimal use of production capacity. New technologies like IoT and a seamless integration between shopfloor and ERP can help solve these issues.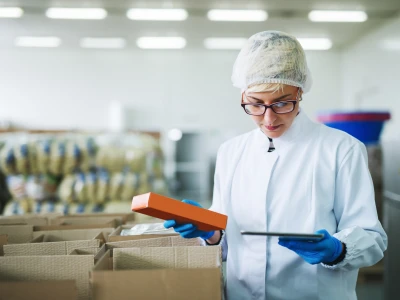 Reducing waste via co- and by-product recovery
To prevent waste, food processing companies are continuously looking for new ways to recover and reuse cut waste or residual dough. However, rigorous food safety rules demand that co- and by-products must be traceable. To make this possible, watertight and highly accurate monitoring is an absolute must.
Daily forecasting
For (industrial) bakeries, production based on daily forecasts is common practice. In the fresh industry production starts prior to the sales order, a process to update production durint the day to avoid over production will help to avoid overproduction – thus waste – while also ensuring they meet customer demands. New technologies – like IoT – make ever more accurate predictions and forecasts possible.
Eliminating production downtime
Another way in which food processing companies can increase their efficiency is by eliminating the downtime of production machines. One example is the optimal use of the baking capacity of an industrial oven throughout the day through the careful planning and timing of production orders. Here, seamless integrations between different divisions – e.g. shopfloor and ERP – is crucial.
to reduce waste and improve efficiency, food processing companies need to be able to align production and demand as closely as possible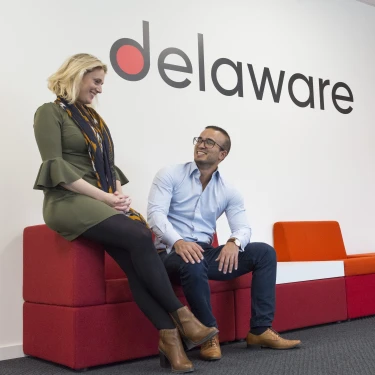 delaware offers unique solutions to food processing companies
Our experts have in-depth knowledge of your industry and the challenges your business is facing.
By combining our business insights with leading-edge approaches, digital tools and accelerators crafted in house specifically for companies in food industry segments, we can help you transform your processes and take efficiency, transparency, sustainability and profitability to new heights.
Discover our solutions for bread, biscuits and pasta