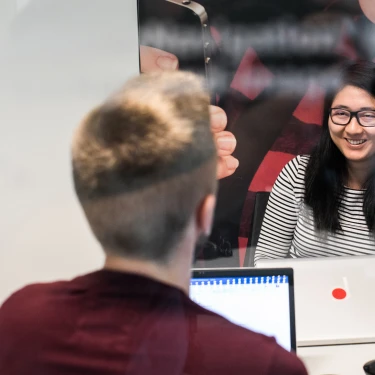 Senior Software Test Engineer
SAP, cloud & infrastructure, some experience, consultant
Belgium
share on
As a Senior Software Test Engineer, you'll do more than just testing. Let's have a look at your to-do list:
·    You'll be an integral part of the testing CoE, where the focus is to define and implement best practices, standard tools and strategies for testing across multiple projects in ERP space and custom development.
·    You will also be working in project(s) as standalone (or) leading technical team of tester(s.)
·    You will also be playing vital role in developing the test strategy, test plans and test objectives in collaboration with the customer(s).
·    You should be able to add value to the projects by bringing innovative testing solutions through automation and right test approach.
·    Your role in identifying the right tool selection for test automation and implementation with best practices is key to the successful test delivery for the project.
·    You should be able to define the KPIs to measure effectiveness of the technical initiatives and communicate effectively to the project team.
·    You will also be counted in for your contribution in training and building technical expertise within the testing CoE.
·    You should have quest for learning and trying latest automation tools to cater the dynamic changes in the testing world.
·    At first, however, you'll work together closely with a colleague, who'll train you with delaware specifics and take you under his/her wing. He/She will be like your buddy!
Today, delaware has offices in Gent, Antwerpen, Wavre, Kortrijk and Lummen, but you will often be working onsite at our customers, wherever they are in Belgium (or) testing CoE team, sits mostly in Gent/Kortrijk offices.