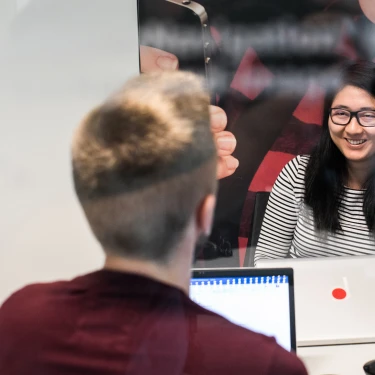 SAP Controlling (CO) Senior Consultant
SAP, finance, lot of experience, consultant
Belgium
share on
The delaware SAP Finance & Business Controlling team has an exciting challenge waiting for our new SAP Controlling (CO) Senior Consultant. The ideal candidate is a highly skilled and motivated professional who has the qualifications and work experience (6+ years) needed to take on an expert role on medium and large transformation projects, strongly relying on SAP CO.
As an SAP CO professional, with business understanding and experience based on multiple SAP CO assignments, you'll deliver projects covering the entire scope of management accounting and its integration with other ERP functionalities and external systems and solutions. This includes analyzing your clients' business requirements, designing the system or solution, building and testing it, all the way to the go-live as well as post go-live support. You will proactively manage all the risks and resolve any issues that occur on these projects.
Detail-oriented and highly organized, you are able to deliver multiple projects within your domain, from greenfield implementations to S/4HANA migrations. Your clients will rely on you to deliver all the necessary SAP CO services, from overhead accounting, product cost controlling, and material ledger to profit center accounting and profitability analysis.
You will also have the opportunity to participate in pre-sales activities, such as the preparation and presentation of solution proposals, design documents, and effort estimations based on your clients' business requirements.
Last but by no means least, you are a natural communicator. You know how to engage and interact with customers and partners, notably SAP, to gain their trust and respect. You are also adept at coaching your colleagues and eager to actively share your knowledge with them in a structured way.