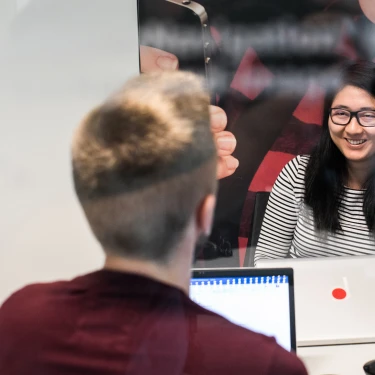 L&D Technology consultant
Microsoft, information management, some experience, consultant
Belgium
share on
First things first, you are IT savvy. When you get up in the morning, it's one of the first things on your mind (besides coffee, of course 😉).
Furthermore, you have a strong affinity for talent and people. Bringing out the best in people and teaching them something new puts a spring in your step.
As an L&D technology consultant, you have experience with LMS and Talent solutions. You have built your experience as an L&D technology consultant or as an L&D key user.
You enjoy advising and challenging clients or users about their processes. You rock at workshops and demos.You like to be hands-on when it comes to systems. You're comfortable in guiding your client/users trough a new solution.
As a consultant, you're no stranger to project management. Making sure that a project is delivered within scope and budget is always on your mind.