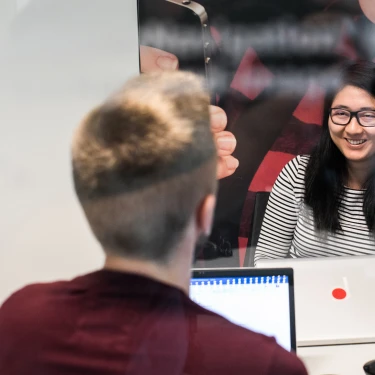 DBE Senior Functional Consultant
SAP, information management, some experience, consultant
Belgium
share on
As a Senior Functional CRM Consultant, your focus will be on commerce solutions within the SAP CX suite. Customer-orientation is key to everything we do, whether it's sales, services, commerce, or marketing.
Together with the client, you'll take a deep dive into their business to analyze their customer engagement needs. Workshops are just one of the many resources you have in your toolbox for this.
Then it will be up to you to translate the results for the technical consultant, take up the customizing in the system and  to coordinate the rollout of the solution, from testing with the client to support during the launch.
During the entire process, your relationship with the client is key. You are the focal point for all the stakeholders, from business to IT.