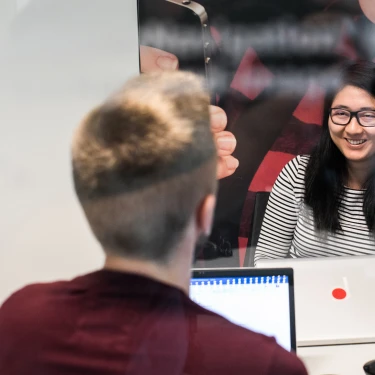 Junior Data & IT Consultant (September 2024)
Microsoft, data & ai, no experience, consultant
Belgium
share on
Please note we have filled this position for 2023 but we are accepting applications for future openings in September 2024. 
"In my first year at delaware, I've been working on the Medusa migration project at De Watergroep. From a back-end perspective, our goal is to migrate and validate the full data model from SQL Server DBMS to the cloud-based Databricks data platform. My role on the project has been to extract the data from the source system and transform it into consistent input for the target system. Then I validate the data to ensure it has been transferred correctly and that all integrity rules have been maintained. This way, data is made available to front-end systems and can be used for the requested processes." — Irene Paolini
Like Irene, you'll be involved in the entire consulting cycle from A to Z (i.e. from analysis to implementation and training). Your goal is to create end-to-end, integrated data solutions, which could include:
Data capturing: you extract and bring together as much structured, semi-sturctured, and unstructured data as possible, wherever it may reside (i.e. ETL process)  
Data and information management: you not only integrate and enrich data, you also manage the data architecture, modeling, governance, quality, and security 
Analytics and data science: You help your customers generate the right type of insights: from reporting on past events or handling large volumes of data to predicting and even prescribing future events 
Visualization: you make sure the data is properly visualized with regard to both content and design. You set up interactive reports and dashboards for our customers
Prepare yourself for an interesting journey in Data & AI, working on exciting projects for a broad range of companies and industries!