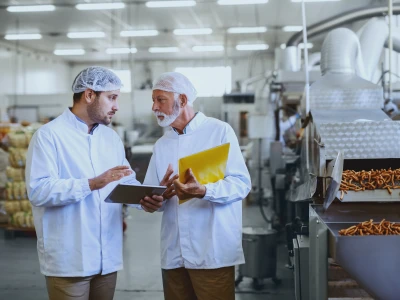 Being in a unique industry comes with unique challenges
The food industry presents unique challenges for food production, regulatory requirements and consumer demands, which can be turned into valuable opportunities with the proper techniques.
On time delivery is one of the key performance indicators in the food business – supply chain optimisation is of paramount importance.

Accuracy and Efficiency in business operations is the only way to prevent any food recall or a loss in capital for businesses.

Bottlenecks in food production can negatively affect the bottom line. Effective systems can help to predict issues and ensure efficiency.