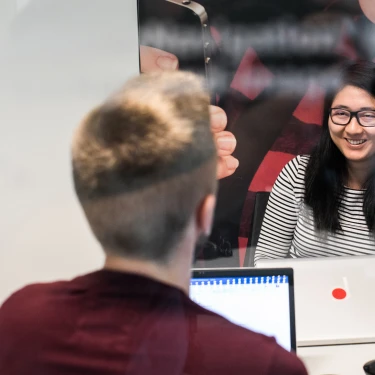 Technical Consultant D365 CE
Microsoft, CRM, lot of experience, developer
Belgium
share on
You have plenty of experience writing code for CRM solutions, and can prove your coding skills for Microsoft Dynamics 365 Customer Engagement solution.
You have the commercial insight to put yourself in the shoes of the customer, understand their reality and translate the functional blueprint into a technical architecture or solution. As a mature, technically skilled developer, your stay involved and engaged throughout the project implementation cycle, even after the go-live.
You are ambitious, flexible and eager to take on a varied range of projects, with topics as Sales, Customer Service, Marketing, Portals, ERP integrations and Business Intelligence to name but a few. You are keen on growing and diversifying your architectural skills by designing integrations with other solutions.
You like to prove yourself as a great team player by supporting your Sales colleagues during the presales process, contributing to the rapid growth of our team. You are committed to expand your knowledge by staying up-to-date on the latest technologies in your field.