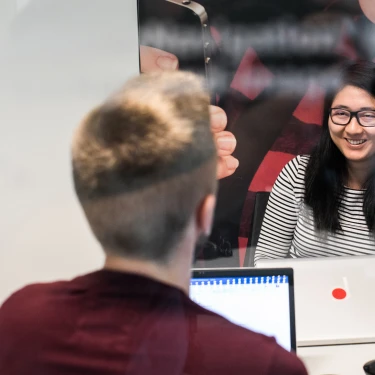 Senior SAP Sales & Delivery Service Consultant
SAP, supply chain & operations, some experience, consultant
Belgium
share on
We offer our customers long-term service contracts to ensure their organization is responding to  today's continuously changing business requirements. We have a proven track record of over 200 customer relationships in different industries (chemical, food, manufacturing,…), establishing adaptive, efficient and business oriented ERP systems. 

The Belgian delaware SAP Run & Accelerate team is a group of more than 80 highly trained SAP professionals. Our main missions are to provide application managed services in the long run (think about incidents and service requests) and accelerating services (such as innovation and automation). We assist our customers with the implementation of new, value-adding functionalities and the maintenance of their SAP landscape. We ensure our customers' SAP applications develop into the company's driving force, by offering a team of experts – ready to intervene when called upon!  
 
We provide support in a flexible and open way, with room for creativity. All the SAP Run & Accelerate colleagues cooperate closely in teams dedicated to specific clients, organized per industry. To ensure 24/7 service to our customers, we collaborate closely with our international delaware colleagues.