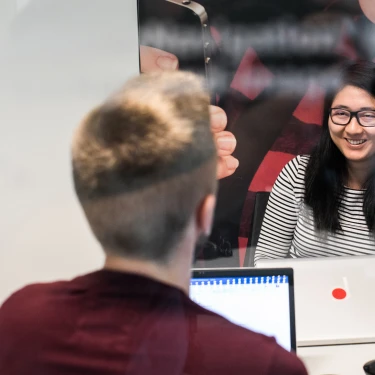 SAP Transportation Management Consultant
SAP, supply chain & operations, some experience, consultant
Belgium
share on
As an SAP Transportation Management (TM) expert, you have proven SAP Logistics experience. You're a professional in the configuration of the TM flow, including charge calculation & settlement, cost distribution VSR, ASR, billing,… Preferably, you combine this experience with basic EWM knowledge to be able to execute the transportation planning in the warehouse. Your knowledge and skills reach beyond user experience, as you are comfortable creating documentation or providing support or training.

Being involved in every aspect of the implementation process gives you energy. First, you analyze the needs of your customers and translate them into blueprints and technical designs. Next, you take care of the implementation and configuration processes, and last but not least, you organize training workshops and courses with the customer. From beginning to end, you like to be at the helm, driving your projects forward!

Collaborating with a close-knit team of various colleagues from SAP SD MM, EWM and PP motivates you. It gives you excellent insight into the bigger picture and teaches you plenty of new things. To you, your job is more than translating the customer's current processes into SAP. You use your expertise to question, explore and co-create new processes together with the customer, based upon best practices.