Advanced planning: a roadmap towards demand-driven, agile planning
Advanced planning is about introducing advanced tools that help balance supply and demand and keep this balance in line with strategic and tactical levels.
Today's markets are global and increasingly volatile: customers demand shorter lead times, smaller order quantities, personalised products and diverse product mixes. Thriving in this new reality requires lighting agility, putting huge pressure on planning teams. How can you ensure an efficient, flexible supply chain while keeping inventories small and costs low? Advanced planning tools, which increasingly take strategic and tactical levels into account, help you make the best decisions.
To make truly smart decisions, you need actionable recommendations instead of simple analyses of what has already happened.
Balancing supply and demand in volatile markets
Companies have been using software to plan and schedule production based on available materials, labor and plant capacity for quite a while now. In the past, calculations usually drew on 'static' data from inventories, bills of material and databases, without taking into account today's increasingly variable demand. The result: alternating between too much inventory and not enough, disrupted schedules, dissatisfied customers and, as a result, lower revenue.

That's all changing now. Today's planning tools use advanced algorithms and logic to simulate capacity scheduling, sourcing, resource planning, forecasting and demand management, and to optimise it for multiple criteria (e.g. profitability, service, inventory level). Moreover, they have a holistic, end-to-end view of the supply chain – from procurement all the way to sales.
Increasingly, advanced planning is done on three levels:
Operational: the basics, plan as efficiently as possible i.e. over a time span of 1 day to 1 week
Tactical: make the best planning decisions, considering what will happen within a couple of weeks to a few months
Strategic: keep the bigger, long-term company strategy in mind (several months or years)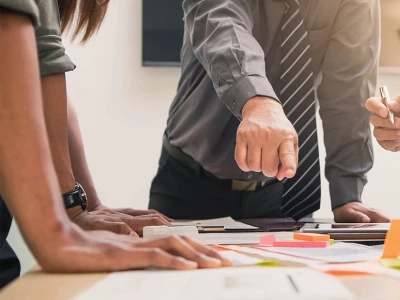 Putting – truly – smart data to work
Robust data analytics is the key to smart planning. Capture valuable data and turn it into actionable information and recommendations upon which you can base your planning decisions.
New technology like IoT and artificial intelligence (AI) makes capturing and analysing data a breeze. While sensors capture data, advanced analytics and machine learning put it to work, helping you identify patterns and make simulations based on the latest customer and market intelligence and supply chain conditions. And because the data is available in near real time, your supply chain will be much more agile, adjusting to unforeseen changes on the fly and ultimately boosting profitability.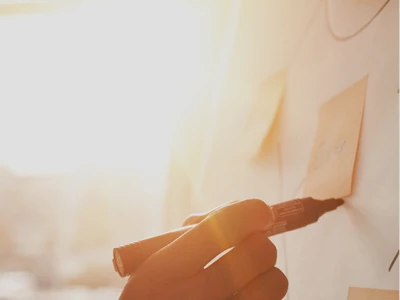 Holistic vision, personal approach
delaware can help you embrace the relevant technology, reframe your business model, and develop your organisational capabilities in a systematic way. We offer a tailor-made, end-to-end approach based on your context and situation to boost your performance and move beyond the borders of your business.
A sound digital transformation strategy helps you leverage new technologies to boost your business performance. Find out where to start with delaware.
How we can help you?
create

awareness through workshops, business games and quick scans

define

improvement programs and offer vision, strategy and a roadmap

execute

transformation at your company

build

your business process architecture, monitor it, and train your people
Why choose delaware?
We offer a

structured approach

We

recombine business and technology

We

collaborate closely

with your team
We have

15 years of experience

in business transformation in numerous industries
Even more, our experts are exploring new technologies like IoT, AI and blockchain to further optimize planning processes