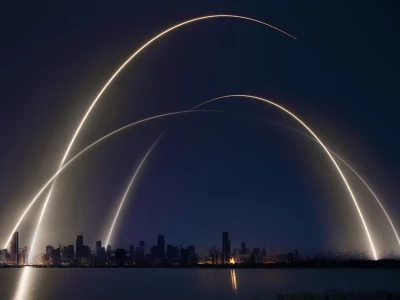 Let data be the storyteller
Many companies today strives to become data-driven. More than just installing the right tools and applications, being data-driven is about making data and analytics part of the business strategy, its systems, processes and culture. It's about creating a mindset in which analytics form the basis of all fact-based business decisions, and are embraced by all levels of the organisation.
Data has become a basic enterprise asset that is quickly revolutionising the world, enabling better, faster, cheaper business processes. A data-driven organisation are committed to gathering data concerning all aspects of the business. By enabling employees at every level to use the right data at the right time, data can foster conclusive decision-making and becomes part of the companies' competitive advantage.
identify and unlock the full potential of your data to advance light years ahead of your competition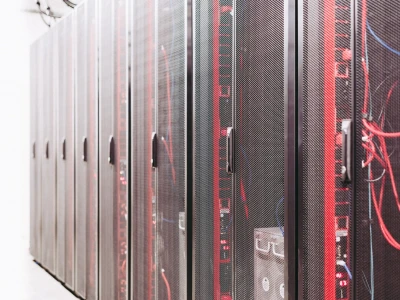 Unlock the value of data 
Unlike traditional enterprises, data-driven organisations don't grow linearly, but exponentially. Just look at the spectacular growth of companies like Amazon and Google, who have built their entire business models around the exploration and exploitation of information.
What these companies have in common is a data-centric approach that goes beyond operational excellence. Data and analysis are placed front and center in everyday business processes, and to think beyond silos and even the company's own walls (literally and metaphorically) to build meaningful collaborations.
The obstacles of becoming data-driven
We understand the multiple challenges organisations have on becoming data-centric:
Privacy regulations
Collecting more data than before increases the risks of invasion of privacy, market manipulation and monopolisation had dominated the news for a while. Hence, data-driven organisations need to have a good knowledge of new regulations, like GDPR regulations, to avoid steep fines and sanctions or even lose their operation license.
Persistent silo thinking 
While most companies agree that data should be at the heart of everything they do, the majority do not have a solid, company-wide data strategy in place and continue to keep information siloed. At delaware we live by the principle that sharing data is a positive sum game.
Lack of data integrity 
Most companies already have ample data to make insightful decisions, but most of that information is poorly managed and exploited. In other words, there is a clear need for better data management and governance.
Identifying the right technology 
Due to the overabundance of data solutions, many companies today are struggling to find a good fit for their specific case. Identifying the best-fitting technologies and implementing them successfully remains one of the top challenges on the road to data-driven greatness.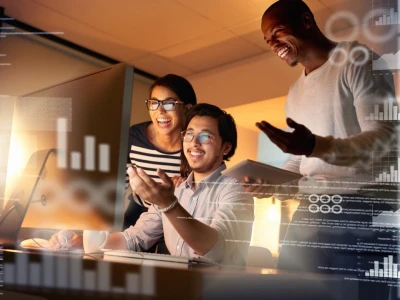 The data-driven world
For most companies, deriving insights from data and analytics is the key to operational excellence and fostering better customer relations. Innovative organisations use new technologies and insights to go a step further and rethink their whole strategy, or even come up with new and creative business models. For instant, governments can provide better services to citizens, hospitals can care for patients beyond clinic walls, and companies can now invite more clients and partners to co-create new products and services and unlock new sources of value.
How we can help?
If you're looking to become a data-driven organisation, delaware isn't just the perfect partner to get the basics right and help you build a solid data and analytics environment. We will also inspire you to update your business model based on data and provide tracks for continuous optimisation, so you can continue to unleash the full potential of your own data.
Why choose delaware?
Our down-to-earth approach inspires companies to set up a successful strategic roadmap in a substantiated way:
We take a proven, agile, structured approach
We offer end-to-end solutions and create tangible successes through our experiment-driven approach
We collaborate closely with your team with embedded data scientists
We have 15 years of experience in data analytics across numerous industries
We guide you to build a data driven culture and become a data smart organisation.