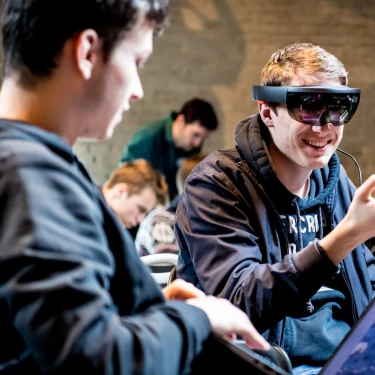 Junior Mobile Developer (September 2024)
Microsoft, software development, no experience, developer
Belgium
share on
Please note we have filled this position for 2023, but we are accepting applications for future openings in 2024.
"Since starting at delaware, I've been working on a project at Fluvius to develop and maintain various applications. During the development phase, our team mainly focuses on the quality of the code; readability is paramount. The applications we currently develop consist of an Angular front end and a .NET API. In the front end, the focus isn't only on web applications but also on hybrid apps and PWAs. This is a challenge because you have to keep the look and feel of the different platforms in mind. What I like most about the job is the impact you have on the client — the apps and functionalities I develop support the technicians at Fluvius in their daily work." — Marbod Naassens 
As a Junior Mobile Developer, you'll take on the role of technical consultant, meaning that you'll be supporting our projects from start to finish, from analysis to implementation and support. Your focus will be on mobile development, which will feel like coming home thanks to your deep knowledge of IT.  
But there's more: the consultancy element means that you'll collaborate closely with our customers. You'll learn to understand their needs and come up with customized technological solutions that work for their business. 
Prepare yourself for an interesting journey, working on exciting projects for a broad range of companies and industries! This has multiple benefits, including a steep learning curve and the opportunity to work with innovative technologies.