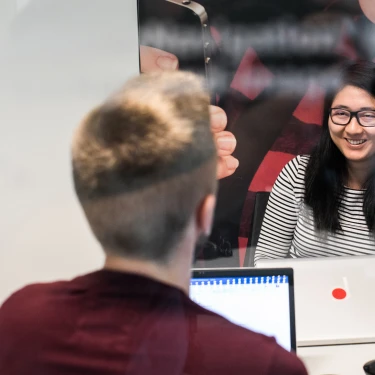 Cloud Developer
SAP, software development, some experience, developer
Belgium
share on
What is it that makes your developer heart beat faster? Developing killer apps? Or is it wowing customers with the possibilities of cloud solutions?

It's precisely this combination between technology and business that we at delaware like. Sure, SAP ByDesign is a great cloud solution for small and midsized businesses – but it takes a whole team of developers and consultants to make it fit the customer's wants and needs. And that's where we come in!

We're a small team of cloud-loving developers, and we've found ourselves a nice and cozy spot within the bigger SAP Development team at delaware. Are you a customer-oriented developer eager to learn about cloud and new tech? Then this job has your name written all over it!