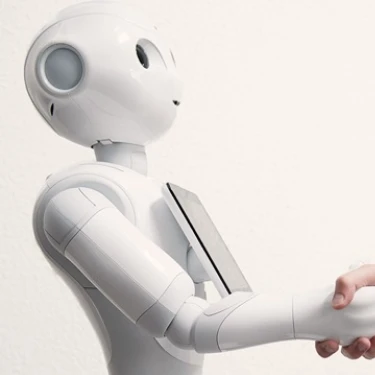 Will Pepper seduce your customers?
Oct 17, 2017
IT
sales & marketing
retail
artificial intelligence & RPA
share on
delaware's DEL20 initiative is paving the way for innovation by working closely together with 20 key customers in collaborative sessions. Four ideas that emerged from these sessions have already moved beyond the conceptual phase and are now being tested in the field. One of these pilot projects will be taking place at cosmetics retailer Di, where our robot friend Pepper – together with our partner Zorabotics – is being unleashed in the world of beauty and body-care products.