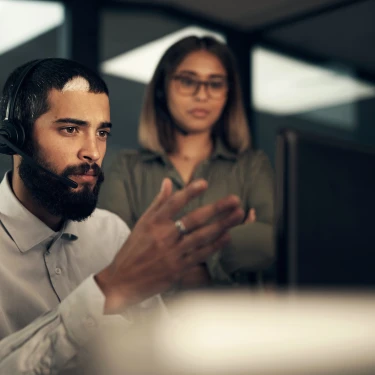 Turn data into ideas
Provide smart and curious people with trustworthy data and set your organization up for greatness. Present your data in an insightful and compelling way, add advanced AI and machine-learning capabilities where possible, and allow magic to happen.
Empower your team with Tableau, the cream of the crop in data visualization and self-service business intelligence. Uncover the story behind your data – no programming expertise required. The resulting actionable insights will enable your organization to navigate today's fast-changing environment and seize every optimization opportunity.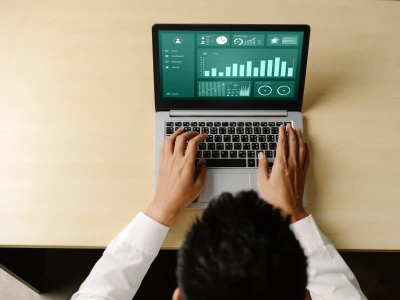 Share and collaborate
Businesses of all shapes and sizes put their trust in Tableau's intuitive and interactive visualization and advanced analytics capabilities. The solution can handle virtually any data source, and integrates seamlessly with your existing IT environment, enabling easy deployment and management.
But there's more. Tableau's unique way of presenting data makes it easy to share insights across departments, roles, and data expertise levels. As a result, teams can exchange ideas and collaborate on crucial information in unprecedented ways. After all, stories are meant to be shared.
uncover the story behind your data – and take control of the outcomes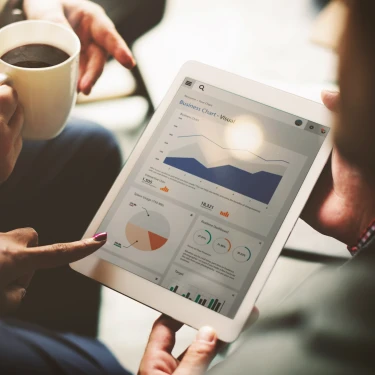 On Salesforce, Tableau and CRM Analytics
In 2019, Tableau became a part of the Salesforce family. While the standalone tool we're covering here continues to exist – and doesn't require Salesforce – there's also an embedded version in Salesforce: CRM Analytics (formerly known as Tableau CRM). Confused? In this article, we explain the main differences in set up, features, and use cases for both tools.
Why you'll love Tableau
Connect

different data sources

and visualize your data in minutes.
Analyze data easily with intuitive

drag-and-drop functionalities

, no coding required.
Leverage advanced,

AI-driven analytics capabilities

.
Share data and insights across teams and departments and reach

new levels of collaboration

.
How can we help?
Tableau democratizes data in your organization and underlines its value for your business. While IT enables the creation of data sets, at delaware we firmly believe that actionable reporting on the business side is the key to a successful, long-term data strategy. Implementing a self-service solution like Tableau is a crucial step.
As a Tableau Alliance partner, we can help you choose the right software and services for your specific BI needs. Moreover, our tried-and-tested approach on how to implement self-service tools like Tableau in your organization also covers training, governance, and much more.
Why choose delaware?
We offer a structured approach;
We offer end-to-end solutions;
We collaborate closely with your team;
We have over 15 years of experience in business intelligence in numerous industries.
Questions? Get in touch with Charlotte Bayart