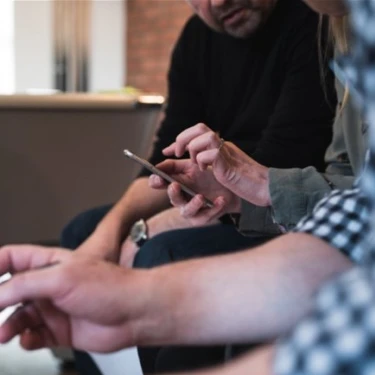 User validation through user testing
Bringing the user on board from the beginning will increase conversion and drastically improve your website's user experience.
Eye tracking is an excellent way to gather insights about a website visitor's unconscious surfing behavior. Combined with explorative interviews, it provides a wealth of insights on possible hurdles and breaking points in the design of your website.

Analyzing mass traffic user behavior on your website will allow you to understand how users interact with your website or platform. Heat maps and scroll maps are analytical visual aids that guide you in tailoring your website's structure to the needs of your visitors.

Customers know best. Wether you want to get insights from a wide range or just a specific group of customers, benefit from the possibility to uncover new opportunities or validate existing ideas before acting upon them.

Test the effectiveness of a solution early on by serving users with prototypes, and gain actionable user insights that lead to optimized user experiences. Rapid and remote user testing enables you to avoid investing in suboptimal solutions.