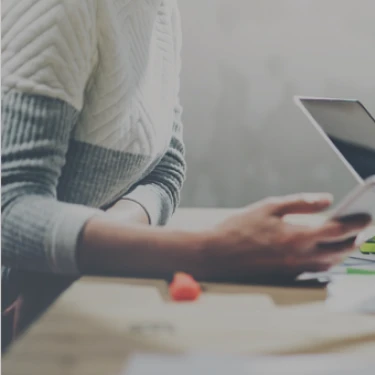 OutSystems: a proven approach to accelerate digital transformation
OutSystems is a low-code platform for rapid application development. The solution combines visual full-stack app development with continuous life cycle management. OutSystems customers are transforming their businesses by delivering applications 6 to 10 times faster compared to traditional application development.
There is a large gap between the speed with which businesses demand new software applications and IT delivery capacity. Gartner predicts that by 2021, market demand for app development will grow at least 5x faster than IT capacity to deliver it. To be able to be a disruptor in your industry, you need to be able to get new applications in the market as fast as possible, before your competitors beat you to it.
Low-code platforms such as OutSystems allow businesses to bring new applications to market 6 to 10 times faster than before. These low-code development platforms use visual, declarative techniques instead of heavy and slow programming.
Why OutSystems?
The OutSystems low-code mobile platform is a market-leading digital transformation tool, fueled by engineers who are constantly learning and adapting to new trends.
The platform delivers beautiful, highly stable apps for your business incredibly fast.
Some of the key advantages of working with OutSystems:
Speed: visually develop your full-stack and mobile apps incredibly fast and deploy with one click
Accelerate Innovation: be agile in your app development without re-coding every component
Respond to Market Changes: keep up with the speed of your industry with short development cycles
Minimize Financial Risk: use the low-code development platform with a relatively small up-front investment
Low-code Without Constraints: leverage the low-code development platform and extend apps with your own custom code
Built-in Security: ensure your apps are safe all the way from design to deployment with the latest app security features
Enhance Business Agility and Scalability: handle any number of users, complexity, or data volume at will
Unbreakable Deployment: error-free deployment of your apps across cloud and on-premises environments
They are a Microsoft partner
the demand for application development is at an all-time high, and speed and agility are now more important than ever
How we can help
As both an OutSystems and a Microsoft partner, delaware is your one-stop partner to help you develop new applications in a fast, agile and cost-efficient way. Our experienced team of certified experts can help you wherever you need them in the process.
Why choose delaware?
We offer a pragmatic and scalable approach
We help you with end-to-end solutions
We collaborate with a hands-on 'part of the team' mentality
We have over 15 years of relevant experience in diverse industries