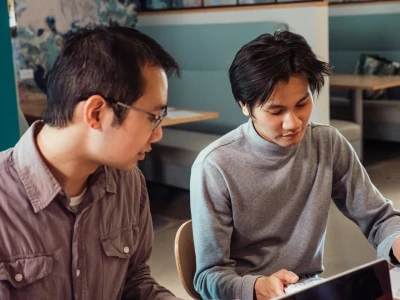 SAP ERP revisited to help you run simple
Based on SAP's HANA in-memory platform, SAP S/4HANA is built from scratch to integrate modern design principles. This results in a simple yet powerful ERP that opens the way to innovation.
There's no escaping the race to digitisation. Digital transformation impacts every company: our markets are changing and customers expect faster, smarter, and more personalised products and services. Do you have what it takes to respond to change and make decisions quickly?
'Run simple' has been SAP's business focus for years. Business software experts strongly believe that simplicity is necessary to thrive in today's digital era. As such, SAP completely reinvented its ERP suite to align with that vision. Developing SAP S/4HANA implied a total rework of SAP's core ERP technology to run it on its HANA in-memory database. On top of that, SAP introduced an entirely new user interface, Fiori, to help users run simple.