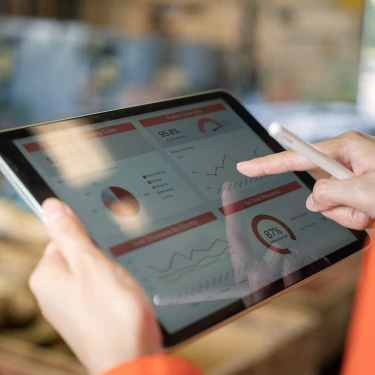 Unify your data landscape
In many organizations, fragmented data landscapes have led to widespread applications and systems, both in the cloud and on premises. It makes it needlessly hard to find, share and capitalize on mission-critical business data. SAP Datasphere, the latest version of SAP Data Warehouse Cloud, resolves these issues. In just one platform, you can unify your data landscape and streamline data integration, distribution, semantic modeling, virtualization, and much more.
This way, SAP Datasphere enables you to innovate faster and enhance your future-proof flexibility. Whether you need data to improve customer centricity in your sales approach, or you want to make reliable data-driven decisions on the shop floor: SAP Datasphere – and delaware's proactive guidance – can help.