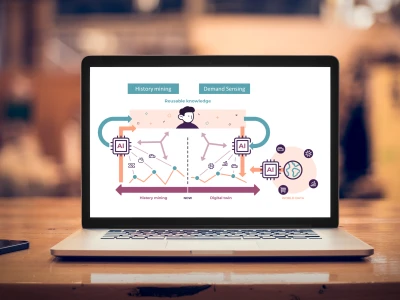 Next-generation 'bionic' demand planning
In an increasingly volatile environment, demand is becoming more and more fragmented and unpredictable. Understanding changes early on, identifying issues, and reacting in tune with your organizational constraints is key to success. And yet, most supply chain solutions base their forecasts on the assumption that what happened in the past will happen again.
Garvis' 'bionic' demand planning system takes a different approach. Combining access to data with a transparent AI, the system incorporates forward-looking data to reduce forecasting errors by up to 40%. Furthermore, it frees your planners from tedious data-processing work and complex spreadsheets. Instead, they are empowered to assess the impact of data and apply their business insights and creativity.